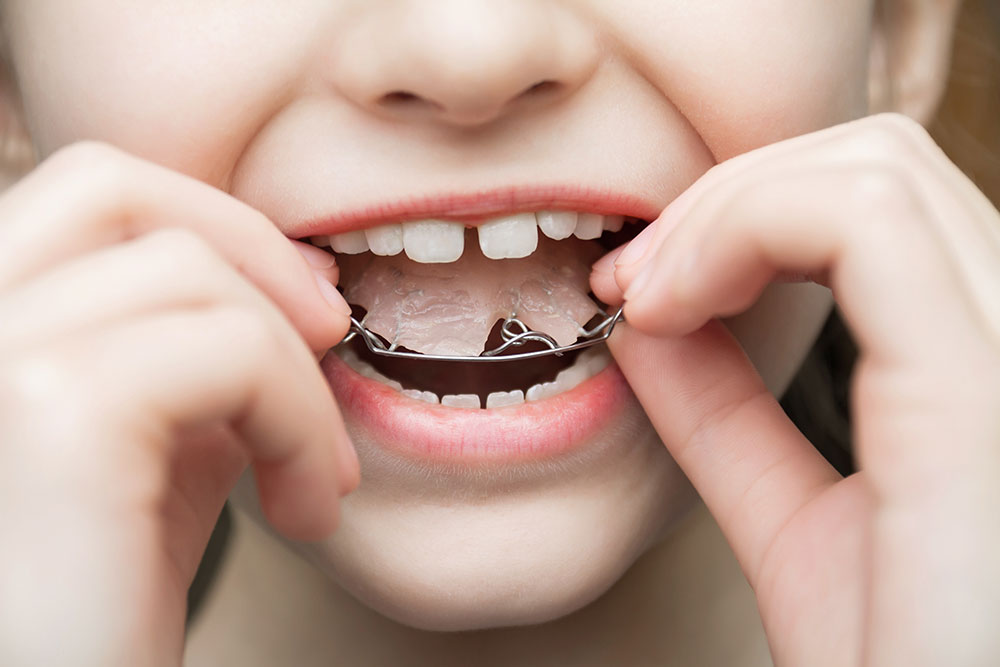 Removable Appliances
These are generally prescribed for younger patients to encourage the jaw to grow in the right way, create spaces for new teeth to grow into, or correct a simple orthodontic problem. These appliances are sometimes all a patient requires, or they may be used as a first phase prior to full orthodontic treatment at a later date.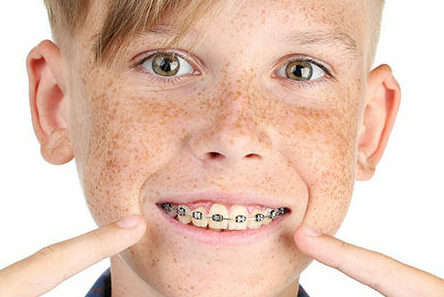 Metal Braces
Metal braces are the most commonly used worldwide. They are silver in colour and made from high grade stainless steel. Brackets are glued onto each tooth and joined by a wire. Tiny coloured rubber bands (o-rings) are often used to hold the wire onto the brackets, giving you the opportunity to jazz up the brackets with different colours that you can change throughout your treatment!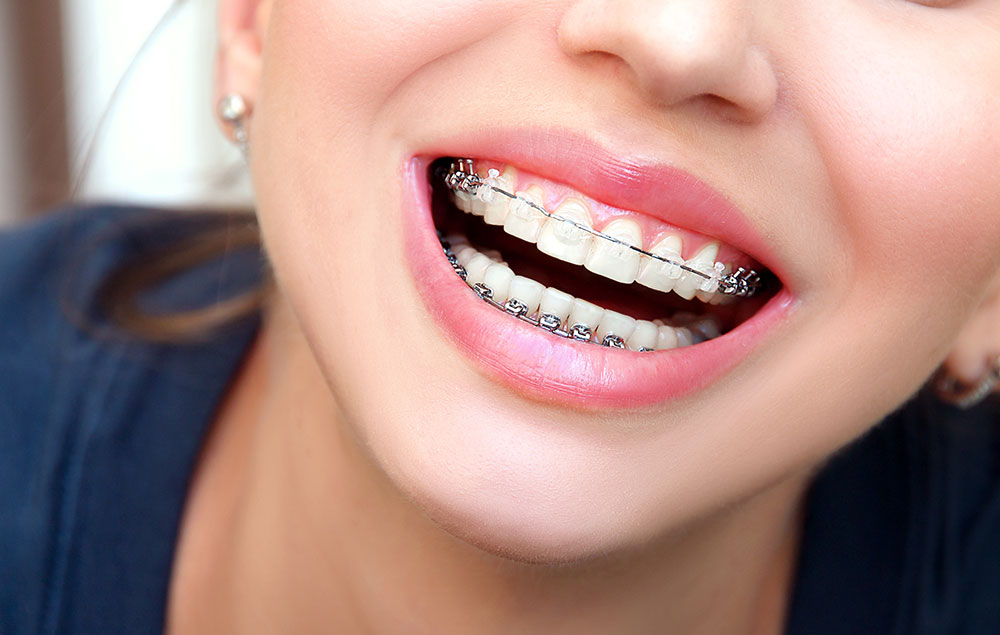 Ceramic Braces
Ceramic brackets are made of clear materials and are therefore less visible on your teeth compared to metal braces.
The o-rings (tiny rubber bands) that hold the wire on to the brackets can be clear too.
Invisalign® Clear Aligners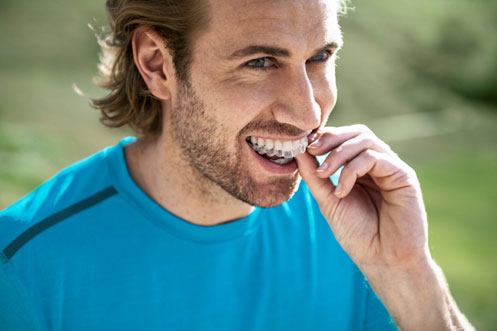 The Invisalign® system is a near-invisible brace technology. Instead of metal or clear brackets glued on to the teeth, Invisalign® patients wear a series of clear, thin, removable mouthguards, known as aligners. Each aligner is slightly different, moving your teeth gradually into the desired position. Find out more…